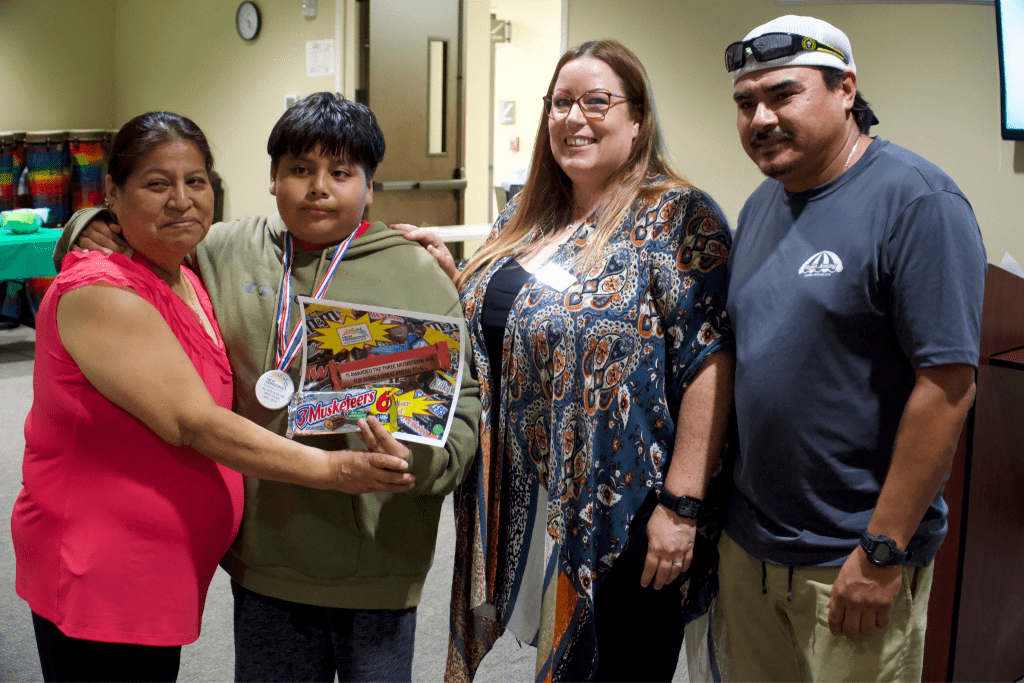 Familiar Frustrations
Parents want to see their children succeed and will do what it takes to ensure they get the resources they need to do so. When Edwin's parents faced the familiar frustrations of assisting their child with homework, they wanted better for him. They learned about New Horizons and were eager to enroll him into Super Kids Club (SKC), our K-5th grade after-school programming where students receive homework help, follow a comprehensive online learning program, and are encouraged by staff and volunteers.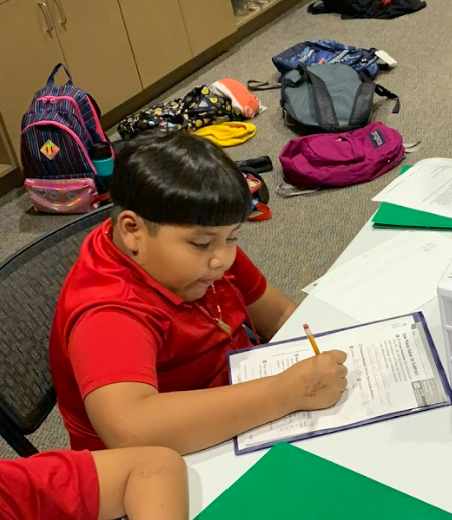 Edwin was one of the first students to join Covenant Super Kids Club, when it opened two years ago. The shy and reserved third grader read at a first grade level with grades in the low 60's. Unfortunately, COVID forced the club to shut down after just two months. Edwin's parents were desperate to help their son so they agreed to enroll him into Super Kids Reading Camp which was virtual that summer. Although navigating learning through a computer screen came with its challenges, Edwin flourished with his teacher during camp and started coming out of his shell.
Then came fourth grade. His first quarter grades were low but he worked hard. He had made major improvements with reading and now struggled with math. At SKC he did extra math facts practice. He soon realized that math was, as he called it, "a piece of cake." Especially, once he memorized his multiplication facts. Each quarter his math grade increased and by the end of the third quarter he had achieved an 'A'. His reading had also improved from D's to B's in the three years he has been at New Horizons.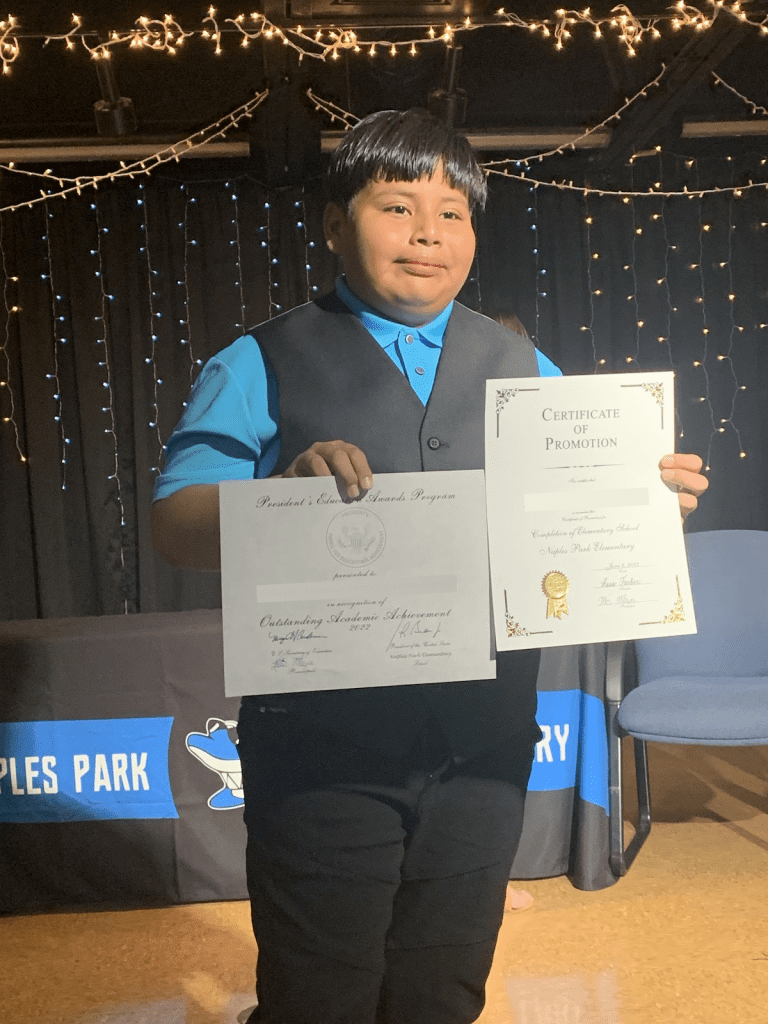 Propelled to Success
"Watching his 5th grade promotion ceremony was bitter sweet, especially when I heard his name called for the President's Award for Educational Achievement," recalled Holly Thermo, Covenant SKC Director. The Covenant SKC launched in January of 2020 with 10 kids. This year they had their first class of fifth grade graduates, one of which was Edwin. At the end of the school year party, Edwin's parents joined the festivities and were beaming with pride. "My son, my son!" exclaimed Felisa Lopez, as she took photographs and celebrated his achievements.
Edwin is still a quiet boy but has transformed into a confident and brilliant student. His parents felt restricted in their efforts to assist their struggling son, yet they made a decision that has not only brought them joy but has propelled Edwin into a path of educational success. His journey doesn't end here as he is currently in the Super Teen Leadership Camp and in the fall will continue to be empowered to reach his full potential in Super Teen Club, which is New Horizons 6th-12th grade after-school programming.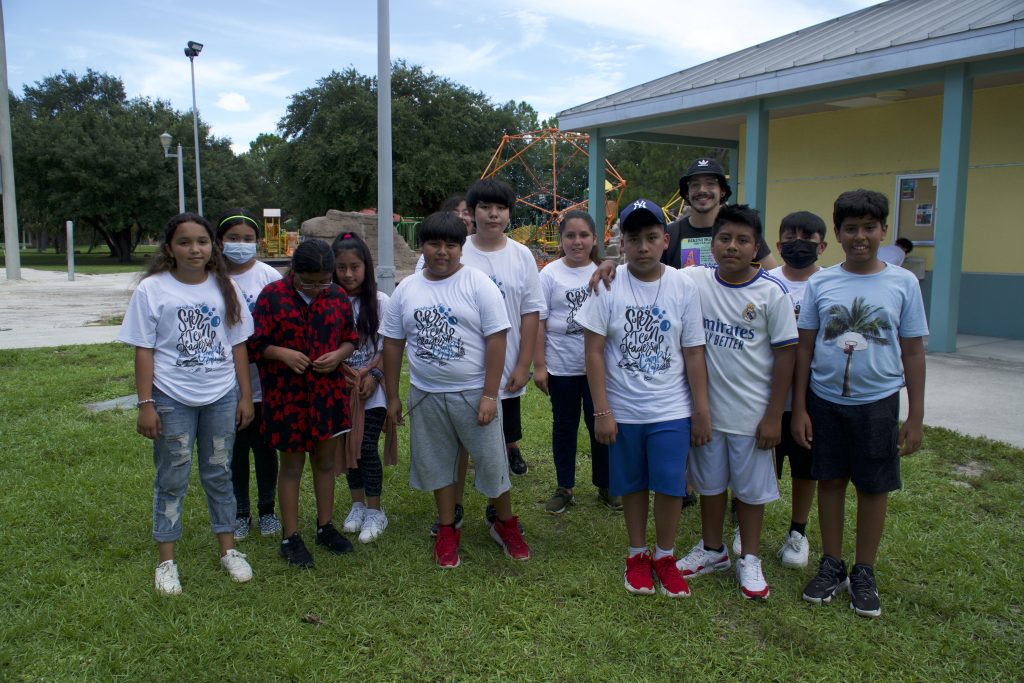 ---
About New Horizons
New Horizons provides tutoring, mentoring and character building programs for more than 500 students annually in southwest Florida. If you are interested in enrolling your child into one of our 10 trusted neighborhood clubs, call us at 239-948-4146.
If you would like to help students like Edwin grow in their confidence and improve in their school work consider volunteering of your time and supporting New Horizons through a donation.
Donate Today: https://bit.ly/3Ixz6IV