The feeling of helplessness when seeing someone experiencing health complications and being limited in our own abilities to provide aid is something we can all relate to. For Yaneli, she grew up witnessing her grandfather going in and out of surgeries. She marveled at the idea of surgeons being able to help her grandfather by performing an operation that would allow him to feel better. She pondered if she could one day be able to do the same for others.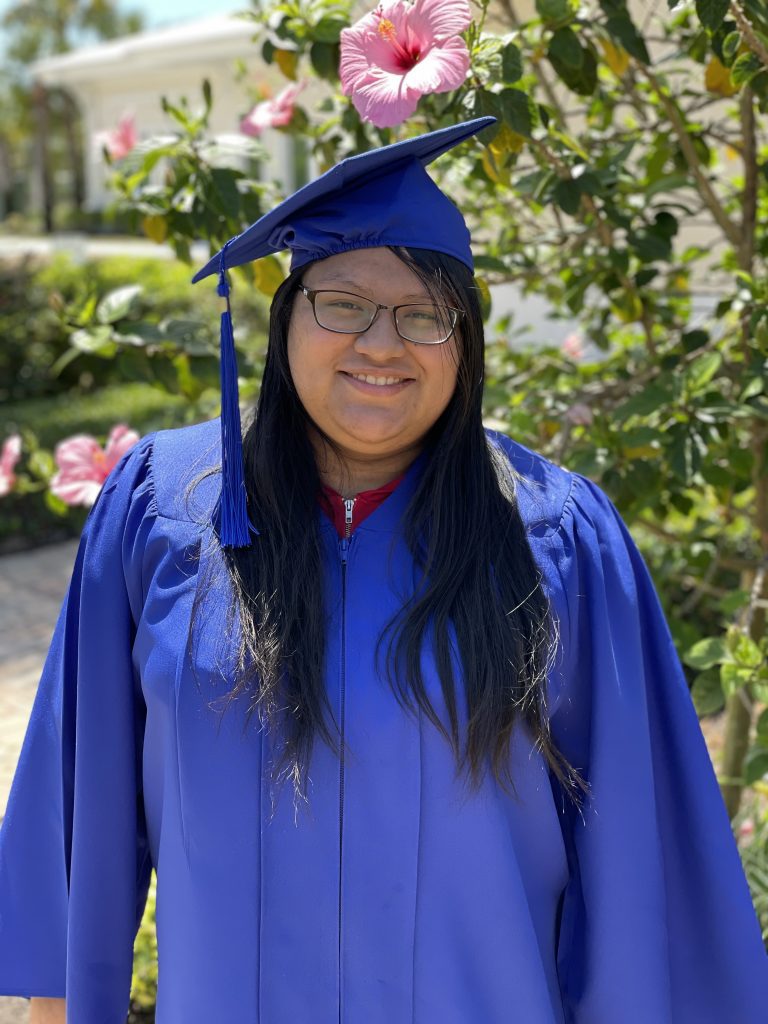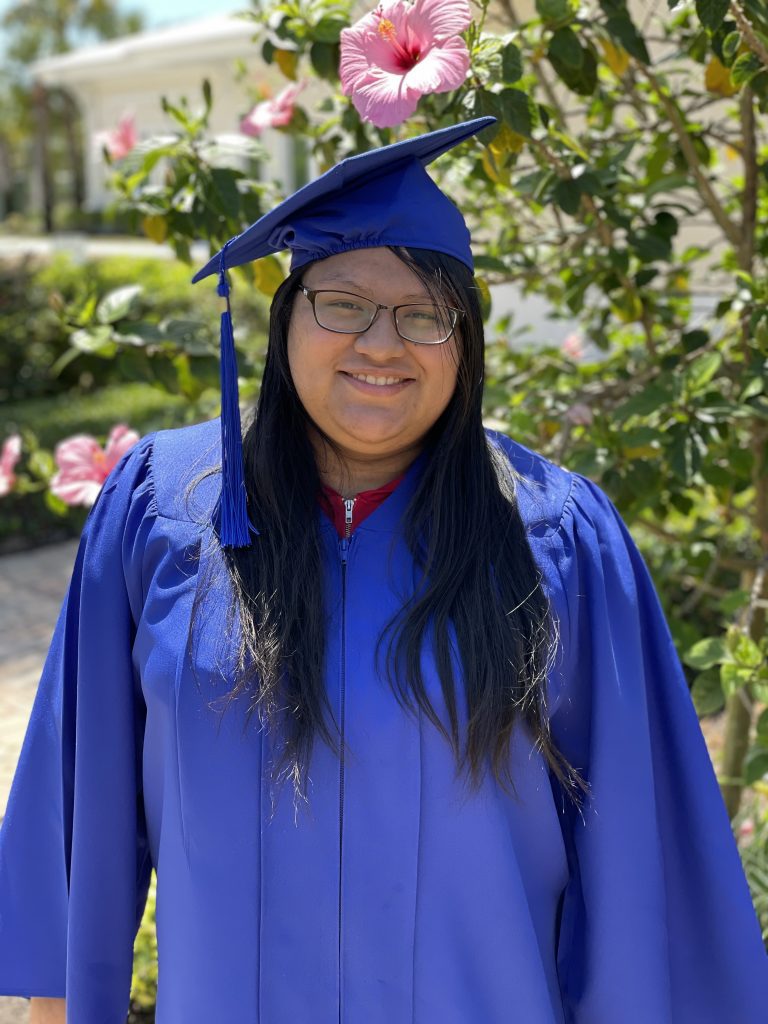 Yaneli began her journey at New Horizons of SWFL as a sixth grader at Estero Super Teen Club. A relatively reserved child with a dream to help others but needing the tools to get her there. She often doubted her capabilities and would limit herself, but she persisted in her desire to become a better student. "Whenever I needed help in my academics or if I needed to talk to someone about my personal life, New Horizons would help me by putting me with a volunteer to get help with homework or even sit down with me to talk," Yaneli shared. Over the years she grew in confidence revealing her true potential as a responsible and academically achieving student.
She credits New Horizons for motivating her to pursue rigorous classes. "When I started New Horizons I only took normal classes but the staff showed me that I could do more and sure enough I could," Yaneli admitted. She moved into advanced level classes and then started the two year dual enrollment program to earn college credits. By the time she walked across the stage to receive her high school diploma she had also obtained an associates degree.
Since the age of fourteen Yaneli was fascinated with the medical field. Dissecting frogs and pigs in science class sparked her interest and when she witnessed her grandfather's medical trials this fueled her dedication to becoming a surgeon. However, pursuing a career in health sciences can be an arduous path. "One of the volunteers was once in the medical field and I was able to talk to them about their journey of becoming a doctor which was actually very helpful," Yaneli stated. The Bob and Ellen scholarship recipient has jumped on every opportunity to advance in her career and already has experience working as a clinical tech at a hospital.
At the New Horizons graduation ceremony in May, Yanelli shared the following words to her peers and parents. "New Horizons has helped us become better versions of ourselves whether it has been through academics, faith, or mentoring. New Horizons has helped me realize that even if I don't have that perfect grade, it's okay. If I have doubts about my faith, it's okay, and if I make a mistake, it's okay. All I can do is try my best."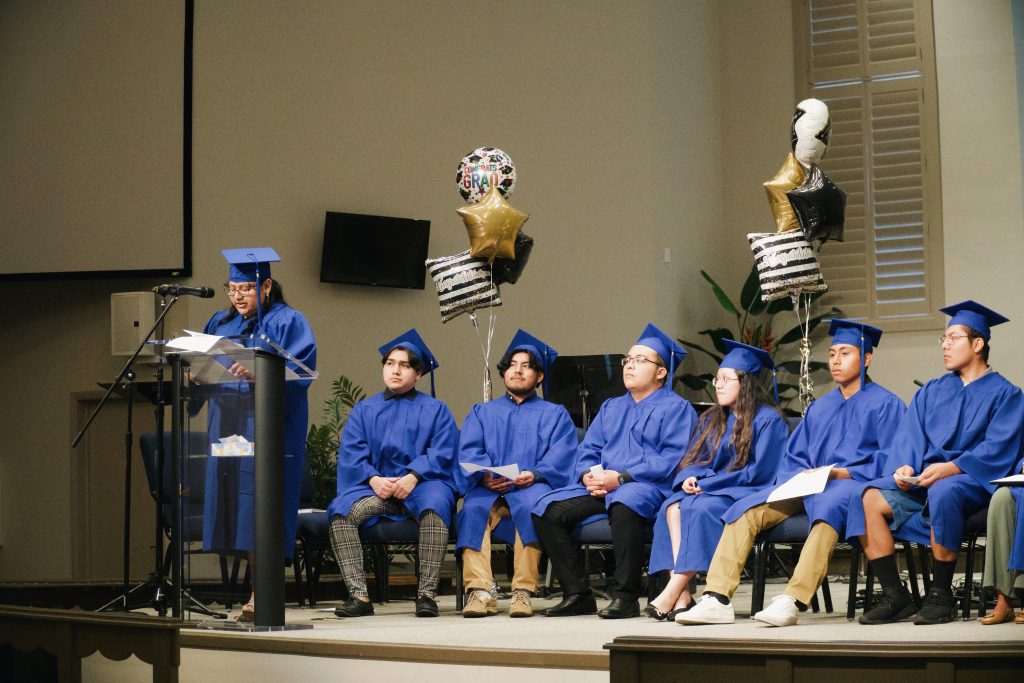 New Horizons opens the door to higher education by equipping students with resources to succeed. The objective is for students, like Yaneli, to develop a plan for their future. Yaneli also participated in College Bound, a New Horizons program where students receive personalized help applying and preparing for college and vo-tech programs.
For over two years Yaneli has been working alongside middle school students in the Super Teen Club. "Many of the students I've worked with have told me in the beginning that they don't want to go to college or try in school but having them throughout the years they told me that they were inspired by me to actually try in school and that they want to go to college because they want to succeed," said Yaneli.
Currently Yaneli, is pursuing her degree in Biology at Florida Gulf Coast University and works part time at New Horizons. She plans to attend medical school and aspires to become a surgeon and help people like her grandpa.
---
Help students like Yaneli take steps towards higher education by volunteering at a Super Teen Club or donating to support programs where students get the tools they need to make a plan for their future.