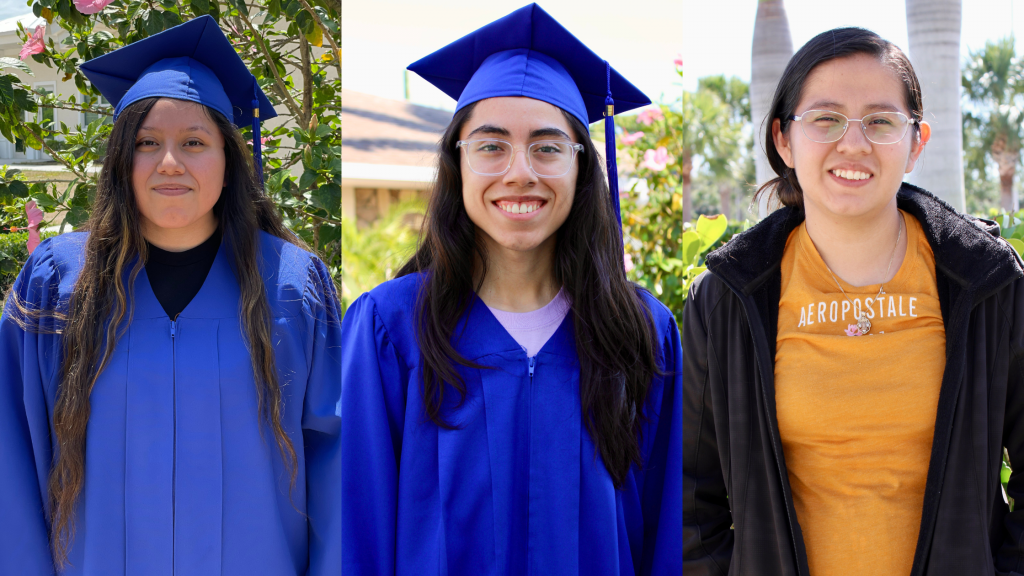 The odds of winning a scholarship were about 1 in 8 for a student in a Bachelor's degree program according to a 2014-2015 study by The National Center for Education Statistics. The odds for the Guerrero family are 2 in 3 and soon to be 100%.
The Dream
In 1995 eleven year old Anayeli Maqueda migrated from Mexico to the US. Her father, a laborer, aspired more for his family. Anayeli joined the workforce after completing high school. Soon after she started a family. As a single mother, Anayeli relied on her parents to help her raise her two daughters and son. "I worked a lot to be able to give them the best possible so that they could have a good path and always reminded them to study because it's necessary to be educated so they don't struggle the way I did," said Anayeli. 
A family member attending the New Horizons of SWFL program encouraged Anayeli to enroll her children. At this time her oldest, Yoselin, was in sixth grade and was struggling to keep up in school. In Anayeli's pursuit of providing her children a better path towards success, she enrolled the trio. After-school they would get homework assistance from the volunteers and staff at their local club. Additionally, they participated in the College Bound program and received personalized help applying and preparing for college and scholarships. 
The Next Generation
In 2021, Yoselin graduated high school and the New Horizons program. Upon graduation she had secured her CNA license, obtained college credit and was awarded the Take Stock in Children Scholarship. "I was so happy when I got the scholarship, it made me want to work hard and get good grades not only for that but for me and the people at New Horizons to show them that I'm doing well at school," shared Yoselin. She recently obtained her associates degree and is a CNA at a local hospital as she works towards a degree in medicine.
Just last month, Pablo completed high school and the New Horizons programs. Similar to his oldest sister he graduated with college credits and is also a recipient of the Take Stock in Children Scholarship. "New Horizons helped me understand the importance of funding my post-secondary education and gave me the opportunity to be tutored when I needed it the most. Volunteers and staff were a big help when I needed assistance and it was very helpful in those moments that I didn't know what to do," said Pablo. With the rising cost of college, those considering higher education must also evaluate the associated financial demands which can discourage first-generation students. "I knew that I was fortunate and that this opportunity would help me and my mom long term," Pablo admitted. In the fall he will play the clarinet in the marching band of University of Central Florida as he pursues a dual major in Environmental Science and Animation.
With three down and one more to go the stakes were high and the pressure was on for Yaresly, the youngest of the three. Since the third grade Yaresly was in gifted classes and in sixth grade she was taking classes above her grade level. During sixth grade she applied for the Take Stock in Children's Program and was disappointed when she wasn't accepted. Nevertheless, she continued to work hard and consistently attended New Horizons. "She would come home with A's and so I started to tell her I wanted A+'s," Anayeli recalls. Then in 9th grade, she had the opportunity to apply once again. "We waited nervously," said Anayeli. In March, Yaresly was notified that she had been selected into the Take Stock in Children's program. It is evident that Yaresly is bright and her hard work was noticed. She is already planning on taking college level classes and even plays the baritone in band, trombone in jazz band, and the euphonium in marching band.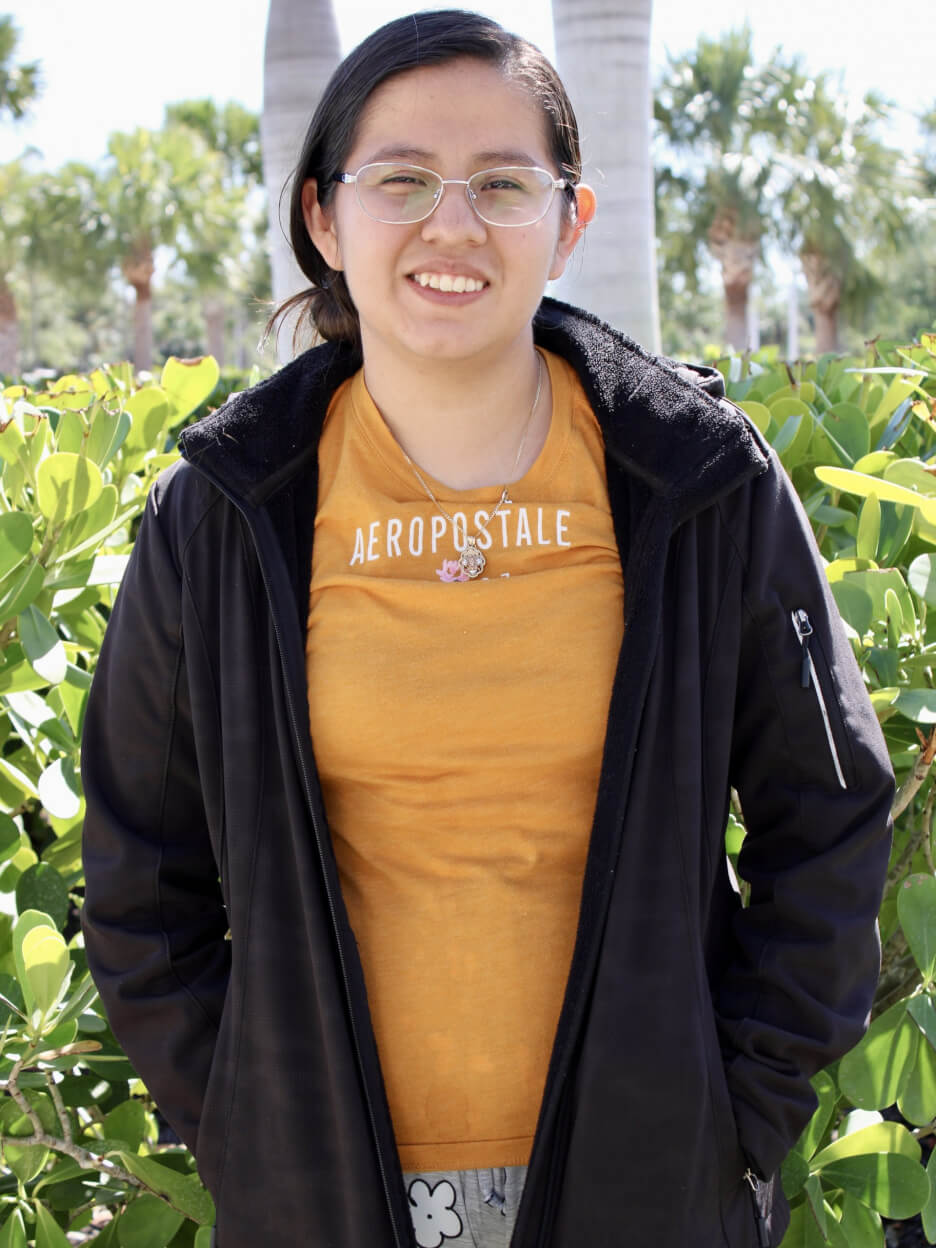 The Culmination
Yaresly was one of the 11 New Horizons students who after the rigorous application and interview process was selected into the Take Stock in Children-Lee County Program. Lee County Public Schools selected 49 students across the district this year. These students will receive a 4-year tuition scholarship, upon graduation, if they meet the requirements of the program.
Providing comprehensive after-school tutoring is just one of the primary focuses of New Horizons. Students get individualized support for planning for their future and access to tangible resources to help them reach their full potential. "This family is testament of the outstanding and life-changing accomplishments that are happening at New Horizons of SWFL," Dr. Linda M. Cunning, Executive Director of New Horizons of SWFL, said.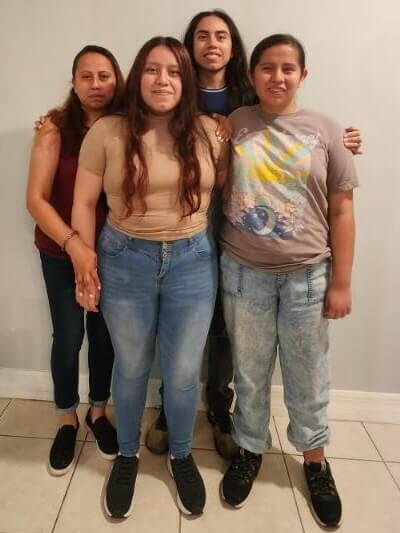 "For me personally, had I had help perhaps I would've continued studying. There wasn't that for me and I needed it to know that there are options." The sacrifices of the generations prior has culminated with a family that is thriving and optimistic of the future. Anayeli shares this advice to parents "it is worth it, it can be hard and sometimes I felt like I had no strength but now I am here."
---
About New Horizons of SWFL
New Horizons provides tutoring, mentoring and character building programs for more than 500 students annually in Southwest Florida. If you are interested in enrolling your child into one of our 10 trusted neighborhood clubs, call us at 239-948-4146.
Help students take steps towards higher education by volunteering at a Super Teen Club or donating to support programs where students get the tools they need to make a plan for their future.
Donate Today: https://bit.ly/3Ixz6IV